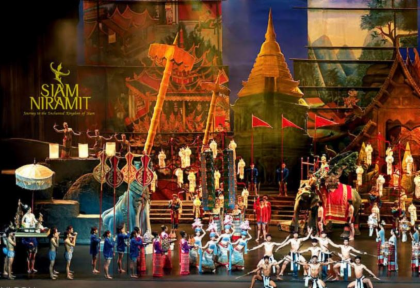 Enjoy a 70-minute extravaganza that features the best of Thai culture, fantasy and creativity. Siam Niramit is a one-stop complete evening out with a fabulous show, a great international and Thai restaurant, shopping and leisure facilities. Siam Niramit is a world-class performance of Thailand's arts and cultural heritage. This must-see spectacular show features over 100 performers, lavish costumes and stunning set designs. Enhanced special effects and the world's most advanced technology are used to produce a very realistic, stimulating and inspiring experience.
No Cancellation
Show Printed Voucher
Operating Hours


Siam Niramit Phuket opens everyday except Tuesdays, 05:30pm - 10:30pm Buffet Dinner from 05:30pm - 08:00pm Pre-show entertainment from 07:20pm - 08:05pm. Theathre doors opens at 08:05pm Show starts at 08:30pm. Show duration is 80 minutes without intermission.