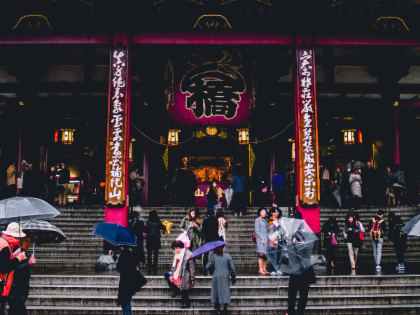 Journey onto this 1 Day Tour of Tokyo with our professional, expert chauffeurs. See sights such as the Meiji Jingu Shrine, Imperial Palace Gardens, Senso-ji Temple, Shibuya and more! This tour is private, feel free to customize it!
No Cancellation
Show Printed Voucher
Operating Hours


* Highlights * Private Day Tour - Fully Customizable Explore Tokyo's most famous temples and shrines by a private vehicle. Visit the peaceful Meiji Shrine, Japan's most famous Shinto shrine Enjoy Tokyo is a hassle-free way, at your own pace! Feel safe and sound with our modern vehicles and expert drivers. * Description * * Meeting Point * Pick-up at your hotel in central Tokyo * Cancellation Policy * Free Cancellation, up to 1 Week Prior Full refund 7 days prior to your experience * Must be made 7 full days prior to 12:00 AM local time the day your experience is scheduled. For example, if your experience is scheduled for May 21st at 6pm, cancel by May 14th 12:00 AM in the experience's timezone for a full refund. * If you cancel less than 7 days in advance, the experience is non-refundable. If you still need to cancel your booking, you can do so from your Dashboard. Go to Dashboard > Your Bookings to find all your upcoming experiences. Click through to the booking you want to cancel; at the bottom, you'll find a reminder of the experience's cancellation policy and a button to cancel your booking. The experience's cancellation policy will determine whether or not you receive a full refund. Please note that your experience is only officially cancelled when you receive an email from us confirming the cancellation and your refund status.